MOVIE REVIEW: "Halloween 2018" ... WOW!
October 19, 2018 Leave a Comment
By: Kathy Rupert-Mathews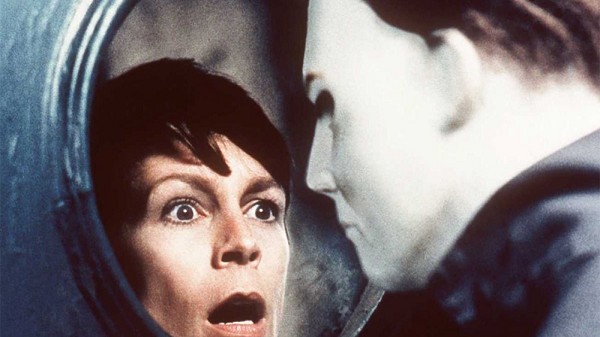 Oh boy!! We just saw the new "Halloween."
Wow!
It is intense, scary and terrifying.
It does not rely on jump scares. There are a couple, but the fact that Michael Myers, billed in the credits as "The Shape" played by James Jude Courtney, with a cameo by Nick Castle the original Shape, is relentless. He stalks his prey. He says nothing. He never runs. Yes the movie is bloody. There is a flash of nudity from a snippet of the first "Halloween." There are a few appropriately used swear words. However it is a R-rated movie so expect it.
This movie is a direct sequel to the 1978 film. It is as though the other "Halloween" movies in the interim never happened. In this one, Michael escapes and goes on a killing spree (surprise!). Jamie Lee Curtis reprises her role of Laurie Strode. Judy Greer is her adult daughter Karen. Newcomer Andi Matichak is Laurie's high school granddaughter. Will Patton is the understanding Officer Hawkins.
All do an excellent job.
There is a little boy Julian being babysat, played by Jibrail Nantambu, who is an absolute hoot. He provides the much needed comic relief.
It is very interesting to me that both the writer Danny McBride and the director David Gordon Green, both have their roots in comedy. However, there is a fine line between drama and comedy. These two did an excellent job of staying on the drama side.
I really enjoyed this movie. The haunting well-known music, the darkness, the intensity all set it up to scare the heck out me and that's what I paid them to do.
So go. Have fun. Eat popcorn.
---
---
---
Send This Story to a Friend!
Letter to the editor
Link to this Story
Printer-Friendly Story View
---
--- Advertisments ---