WORKFORCE PRIORITY: Vocational Training Needed to Spur Job Growth
Are Falling Enrollments Caused by Educational Deficits and Low Birthrate?
November 18, 2018 Leave a Comment
By: Dave Rogers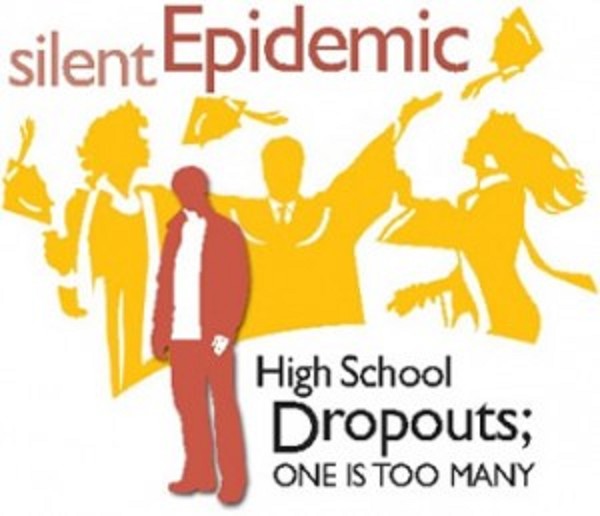 Recently I met a young man working at a local store and commented that he looked tired.
"That's because I'm working two jobs to pay for an apartment for me and my girlfriend and our baby. You know, the minimum wage isn't enough to support a family."
I walked away puzzled and determined to find out more about the issue of jobs, apartments and the basics of life for young people today.
Actually, one minimum wage job is not enough to provide housing. According to recent news reports, 99 percent of minimum wage workers cannot afford to rent an apartment. You can run the numbers yourself. Even at $15 per hour, amounting to the cost of a 2-bedroom apartment at about $750 a month is prohibitive, especially when you add the cost of maintaining a vehicle, insurance, food, and income taxes.
The "American Dream" is a financial nightmare for most young persons, even those with a diploma. Trying to raise a family is out of reach. And who pays the bills for these marginal workers? We, the taxpayers who pay for prisons, drug abuse, welfare and other social needs.
The empty promise of a good life for workers is evident when one considers how our founding fathers in Michigan planned our futures--and the fallacy they constructed that is coming home to roost now.
The Michigan Constitution states:"the state shall maintain and support a system of free education without discrimination."
However, this commendable statement fails in implementation. Looking a little more deeply, the state's failure over the past two decades to educate about one in every five students is a flaw in our society that is costly to taxpayers far beyond the cost of educating all students. The state's failure to provide students the tools to succeed is far more costly in terms of welfare, incarceration, drug abuse, and other problems that stem from lack of education.
Consider the analogy that if automobile manufacturers turned out 20 percent of cars that were "lemons," they would be out of business quickly. But that's exactly what we are doing by tolerating the failure of 20 percent of students.
With one of every five high school students not graduating with their classes, Mid-Michigan and the state face a workforce and societal crisis of historic proportions. Without good paying jobs, and available minimum wage jobs not sufficient to support families, Michigan is self-destructing in terms of the workforce and population. This issue requires more study to verify the anecdotal conclusions.
State Department of Education statistics show that there are more than 4,500 young people ages 18-22 in Bay and Arenac Counties who lack high school diplomas.
Clearly, a new approach is required to educate more young people and equip them for well-paying jobs in the 21st Century economy.
The Michigan Department of Education and mid-Michigan school districts need to accelerate reform of the Michigan education system to embrace all young citizens, especially the large percentage now excluded from continued schooling by lack of funding and commitment from educators and policy-makers.
New governor Gretchen Whitmer has promised to continue the focus on vocational training begun by former Gov. Rick Snyder. Clearly, this should be a bi-partisan effort -- a mandatory priority for job growth as well as social progress.
We believe providing high school completion opportunity is consistent with, and pertinent to, the equal justice clause of the 14th Amendment to the U.S. Constitution and the Michigan Constitution that requires a free appropriate public education to all citizens of the state.
As the second generation of "abandoned youth" starts, deeper consequences loom for Michigan: Without the economic foundation of a good, well-paying job, young people are not forming families and having children at historic rates, eroding school enrollments and threatening the viability of both K-12 schools and colleges.
Basic statistics are troublesome and instructional: while 62 percent of high school graduates are employed, only 44 percent of those without diplomas have jobs, according to the U.S. Department of Labor.
School-to-Work Pathways is a Michigan non-profit organization whose stated purpose is to conduct educational programs for at-risk youth. The STEM Pre-Apprenticeships Center (SPAC) aims to establish a trade school to enroll non-graduates of high school ages 18-22, a cohort comprised of about 20 percent of high school seniors who do not graduate with their classes and are limited in further educational and occupational pursuits by lack of state funding for high school completion. These students will be enrolled for state aid purposes under the Michigan Alternative School funding program.
A STEM Pre-Apprenticeship program to be implemented in cooperation with area employers will be initiated to give these students vocational experience mainly in fields related to Science, Technology, Engineering and Mathematics that will be coordinated with their academic curricula. For those too far behind in earned credits, instruction will be provided students to pass the GED (General Educational Development) or other high school equivalency examination that is accepted by many employers and the military.
National statistics show that dropouts engaged in vocational programs such as we propose have a 90 percent rate of high school graduation. We will target dropouts with latent talent in a partnership with business and industry to begin to break this cohort's cycle of failure.
Although one in five Michigan (and mid-Michigan) high school students (20%) does not graduate with their class, only about 7% of those in Michigan lacking a diploma have enrolled in a high school completion program in recent years, according to the Michigan League for Public Policy (MLPP). The dropout rate in existing local alternative education programs is approximately 50%, according to the Michigan Department of Education.
It's time to provide more programs to bolster the workforce, address endemic poverty and educational failure with programs like those to be offered in the proposed STEM Pre-Apprenticeships Center for which organization is underway in Bay County.
Although one in five Michigan (and mid-Michigan) high school students (20%) does not graduate with their class, only about 7% of those in Michigan lacking a diploma have enrolled in a high school completion program in recent years, according to the Michigan League for Public Policy (MLPP). The dropout rate in existing local alternative education programs is approximately 50%, according to the Michigan Department of Education.
An indication of the need for expanded, employment-related education is implicit in the fact that teen participation in the labor force is down by over a third since 2000: 52% to 34%, according to the National Center for Education. The Price-Waterhouse Survey of U.S. Business Leaders reported that 46% of new hires failed within 18 months on the job; 78% of business executives say work habits are the no. 1 area for improvement.
An ancillary effect of the high and continuing high school dropout rate is a precipitous loss of school-age population, which we theorize is exacerbated by the economic weakness suffered by dropouts who find it difficult to get well-paying jobs because of educational deficits and therefore are not able to form and support families in historic proportions.
The five-county mid-Michigan area, in the 2008-2014 period, saw a loss of 5,481 high school age children, averaging a loss of 15.54%. (Arenac: 207; Bay: 882; Midland: 779; Saginaw: 2737; Tuscola: 876). A continuation of this trend will put the public schools and the available workforce at perilous risk, along with the state and local economies.
The existing adult education programs run by intermediate school districts and Michigan Works are direly under-funded, receiving only about 15 percent the amount funded in 1992, thus hampered in their ability to greatly impact the huge number of dropouts in need.
Non-graduates are eligible to attend Delta College, but without a diploma or GED they are barred from receiving federal aid -- thus exacerbating problems for many in completing their education and qualifying for the jobs of today.
It seems clear that a more intensive support program is necessary to engage at-risk students in completing their educations. State Social Service and Corrections budgets are of necessity growing under the burden of dropouts who face poverty and lives consigned to the underclass.
This program aims to provide a High School Completion and Workplace Literacy innovative CTE (Career and Technical Education) program, with input and collaboration from employers, K-12 and intermediate school districts and higher education entities like Saginaw Valley State University and Delta College, to the hundreds of high school dropouts, ages 18 to 22, in the mid-Michigan area not now eligible for college or the military, and facing permanent consignment to low wage jobs, because they lack a diploma or a GED certificate and have not been able to access the Career Technical Education training vital to them -- and to Michigan's employers. This center will be in Bay County, part of the Bay-Arenac Intermediate School District and Michigan Prosperity Region No. 5.
This program is intended to reboot and partially fulfill the services formerly provided by Adult Education programs operated by most K-12 school districts two decades ago. State and federal funding for those programs have been reduced by about 85 percent over the same period, leaving the individuals and their communities without the human resources to grow and thrive. Most of these individuals do not have the financial resources to access the privatized programs that are offered.
###
---
---

Dave Rogers




Dave Rogers is a former editorial writer for the Bay City Times and a widely read,
respected journalist/writer in and around Bay City.
(Contact Dave Via Email at carraroe@aol.com)

More from Dave Rogers
---
Send This Story to a Friend!
Letter to the editor
Link to this Story
Printer-Friendly Story View
---
--- Advertisments ---