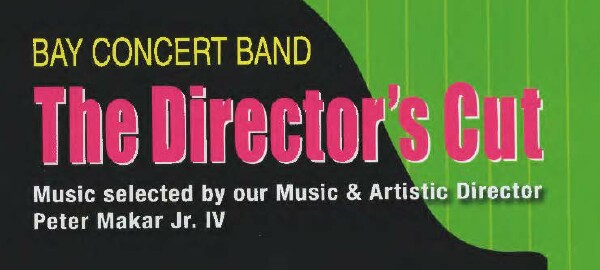 Bay Concert Band to Present Concert on Tuesday
7:30 pm ... at Bay City Central High School Auditorium
May 12, 2019
By: Stephen Kent
Spring has arrived and the Bay Concert Band celebrates this Tuesday, May 14, with their concert at Central High School.
The title of this concert is
"Director's Cut"
and will feature music selected by the band's Music and Artistic Director, Peter Makar Jr.
Special guests artists are Christa Grix on the Harp, and Catherine McMichael on Piano. This will be a great opportunity to learn more about the Harp, an amazing instrument that many people take for granted.
Expect some of your favorites as well as some tunes you might recognize but not know much about. It's always a fun event performed by local area musicians.
The concert begins this Tuesday at 7:30 p.m. in the Bay City Central High School Auditorium. Admission is only $5 and children 6th grade and under are free. See you there.